Dance Informa presents its ongoing series, Agency Access. We chat to some of Australia's most influential agency managers and representatives to give a behind-the-scenes look at what agency representation means in the industry today. If you've ever wondered why you need an agent, how to get one or what to look for when you're seeking representation, this series will cover everything you need to know. In this edition, we speak with Trish Squire, director at Spectrum Talent Agency.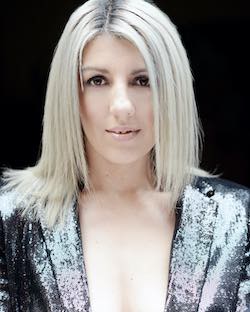 For over a decade, Spectrum Talent Agency has been a major part of the Australian dance industry, also known for its connection to Spectrum Dance Studios, which was co-founded by Trish Squire and Katie Rappel in 2008. While the studios offer nationally accredited full time training courses for performers, the agency represents leading performers in the fields of dancing, singing, theatrical performance and corporate promotions.
How did Spectrum Talent Agency come about, and what do you offer?
"I was a professional dancer, and then moved into corporate events, choreographing shows and things like that. At that time – around 12 years ago – there wasn't really a dance-based agency in Melbourne, and I thought, 'Wow, this is my opportunity.' I registered Spectrum Talent Agency, and everything grew from there. I became the agent as well as the choreographer and the booking person, and in turn we opened up a full-time performing arts course. This allowed me to really find a niche in the market for training dancers to become professionals, and then, hopefully, offering them a position with the agency. And I believe that is why my agency has been so successful. We focus on dancers, but we know that there are dancers out there who also can sing, perform acro, act, do voiceovers and all the rest of it, because we teach them to. In the last five years, we've branched out into representing more actors as well. I think it's very important that the agent knows the talent, because I've been very lucky in my professional career to have great personal relationships with my agents. I felt that was lacking in Melbourne at the time, so that's what my mission statement was."
Does Spectrum accept applications for representation from outside of the full-time courses, and what do you look for?
"Definitely. We are always on the lookout for new talent and often receive requests for representation through our website. Sending through a headshot, CV and showreel is the first step, then the next step is to organise a face-to-face meeting. It is important to represent people who are on the same page as us so that we understand each other, and that we're working 50/50 with each other on their career. It is also vital to have a diverse talent list of different ages, genders and backgrounds on the books."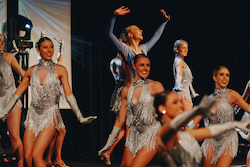 What do you expect from the performers that Spectrum Talent Agency represents?
"I think it's a matter of a really, really fantastic work ethic. In this industry, it's very hard to hold down a normal job because auditions can sometimes be at short notice, so I'm also looking for people who are not only available for every and any opportunity but also want to succeed and become better at their craft. I truly believe that in order to be successful, you need to continuously learn. Communication is also key; it's important for talent to keep us updated on their movements and any additional skills they acquire so we can make sure they are available and equipped for any casting opportunity that may arise. We also want to make sure that we put our talent up for castings that they are interested in, so it is crucial for communication be a two-way street so we can make sure our talent have the best possible path forward to succeed."
Why would you say it's important for artists to have representation in the Australian industry?
"I think it's important for performers to understand the business side of it. You need an agent to go through and negotiate contracts on your behalf and make sure you understand every single point and legality before you sign your life away. In Australia, we don't have a regulated industry, and there are a lot of people out there representing themselves. It's so important for agents, like myself, to let them know. You should be earning more for that or your working conditions should be better than that."
Do you think that having an agent gives artists access to particularly coveted roles?
"It is extremely hard to get an audition for a musical if you don't have an agent. You can't just call and say, 'Hey guys, I'm coming to audition for Fiddler on the Roof tomorrow.' There is a process. Agents communicate a lot more clearly and a lot faster now. We pretty much work 24/7, so when a brief comes in, we can get on it straight away. I believe having an agent also gives performers more opportunities to audition. Not every project advertises their casting requirements, so it is important as an agent to build relationships with producers, casting and directors to get our talent seen and have the best possible chance to be cast."
What sets Spectrum Talent Agency apart from others in Melbourne or Australia?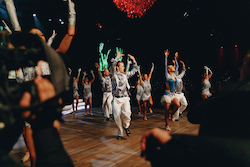 "My clients are not numbers. I know their names and where they've come from. I really pride myself on making a real connection with my talent. We're very much like a family; there's a more intimate sort of feel to the agency than some of the really big ones. I don't want to represent 200 people; I would rather represent 40 people really, really well."
What do you think has changed for the industry since the pandemic has hit, and how has that affected the way you run the agency?
"The whole industry has changed forever due to the pandemic. There are less job opportunities due to the current closure of all entertainment facilities and the unknown of when things will get back to 'normal'. The travel restrictions also make it difficult to apply for any overseas contracts, although we have had a few castings come through from Asia, which is a start.
As most companies have moved to online auditioning, we have been working with our talent to ensure they become proficient with self-taping and keep up with their dancing, singing and acting skills."
For more information on Spectrum Talent Agency, visit spectrumtalentagency.com.au.
By Emily Newton-Smith of Dance Informa.