In Dance Informa's series, Agency Access, we chat to some of Australia's most influential agency managers and representatives to give a behind-the-scenes look at what agency representation means in the industry today. If you've ever wondered why you need an agent, how to get one, or what to look for when you're seeking representation, this series will cover everything you need to know. In this edition, we speak with Jaci Testro, former agency manager and now director at Connect Entertainment – Special Events and Casting.

Testro started her career as a professional dancer, moved into choreographing and designing shows, and then started her own agency. Her work focused mainly on musical theatre, training performers and placing them in shows all over the world. After running her successful agency for many years, Testro now manages global casting projects and events through her company Connect Entertainment. Testro remains passionate about Australian talent and sharing that with the world.
What kind of agency did you run?
"I represented live performers – singers, actors and dancers – mainly for the stage. We worked with commercial performers for music video clips, TV shows, rock tours, pop tours and, of course, musical theatre. My approach was more bespoke. I would look at the individual artists, and to me it was very clear as to where they could land and the kind of shows they should be going for, even down to the roles they should be going for at that point in time. I would look at their potential, where their skillset could be developed to align them with the roles available in the world at the time. So it was about connecting people with those roles."
How did you find artists for representation?
"It was a number of different ways, because I was still teaching then, so I had the opportunity to see a lot of talent coming up. To me, it's very obvious when people who have that 'sort of something', so it was a number of things. There are some people who are very comfortable in their skin, comfortable at being uncomfortable – if that makes sense – the way they carry themselves and being humble enough to be open to learning. So all of these things you can see in people quite quickly, especially when you're teaching them. And people were always applying, so I was in a really fortunate position that I felt able to pick and choose, and most of the time they had the right attitude. That was the first thing I looked for — a good attitude and a willingness to really stick at it."
Do you think it's important that artists today seek agency representation?
"Absolutely, is the answer. You should have an agent. But I would say there are different areas where agents become important, at different stages of your career. Your skillset as a performer and what is important to you will indicate whether an agent is critical, helpful or even necessary. With the digital age, there is a lot of opportunity to gain employment as a performer without an agent. But as you get up the ladder, gaining contract offers from major tours or musical theatre, it is really important to have someone who understands how to walk you through a contract and how to negotiate a contract. For example, if you have a young family and you're offered a musical theatre contract, it's getting a two-roomed apartment while you're on tour so the baby can sleep in one room with your partner and you can sleep in the other and get enough rest. There's so much more to it than just money; it's the terms and conditions and understanding how business works. It takes a lot of skill and constant learning as an agent or a manager to deliver that well."
How do you suggest performers go about finding representation?
"Do your research. Know what you're good at, and be realistic about it. Find out who is representing the artists you would like to be working with, and once you've identified a number of agents who you think are a good fit for you, find out what their uptake process is. Some are really official and open their books bi-annually or annually, some just do it as they meet performers, or whenever they have a gap. Find out if they go and watch showcases – some agents just don't have the time – and once you understand the process, align yourself to that process. If you have someone who knows them and can put in a good word for you, that always helps. If a producer spoke to me and said, 'I've worked with this guy, he's fantastic,' that always went a long way. Loyalty and reputation is a big thing. You saw the people who were professional like that, and continued on to have a really long career, and those who weren't would jump from one person to another, and you saw that in their career. That's why it's important to align yourself to the right agent, because of course, if it's not the right fit, you do have to move on. It's better to get it right from the start. An agency may have the biggest reputation, but if you don't personally get along with them, if you don't gel and they don't get you, they're not going to be able to represent you properly. It's a process; it's a relationship, and if you get it right, oh my gosh, you can do anything. That person will be working for you, and you'll be working for them. If you don't have that relationship with an agent, get a new one."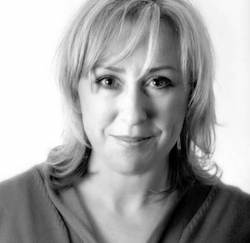 Do you think there is enough work available for Australian performers today?
"It's funny, because people are often surprised by my answer. But there is so much work! There are not enough performers to fill the work. And that's not just Australia. You just need to be prepared and be excellent. Don't ever be slack and stop reaching or improving. On a lot of the big ships now, they're actually staging musical productions; there are theme parks. It's a fantastic time to be an artist. You can work internationally as long as you like, as long as you continue to grow and have a goal. And in Australia, the amount of musical theatre that's coming through is amazing. People think it's an unattainable dream; no. Just keep training, and turn up well informed."
Do you have any final advice for performers seeking representation and work within the industry?
"Artists should never just rely on their agent. It's your business, it's your career, and your agent works for you. As a performer, it starts and finishes with you. Do the research yourself. If the agent mis-sent you for something, have a discussion around it. Talk about your game plan. Sign up to notifications from companies you're interested in, and keep an eye on what's coming out. Make sure you are well prepared by signing up to the right mailing lists, reading the right publications, joining the right Facebook groups with the kind of people you want to be around. I always say surround yourself with good or better. And never turn up to an audition without a resume! Even if your agent has submitted your resume, you need to bring it on the day. Bring your best attitude from the minute you park your car to the minute you drive away."
Jaci Testro, the director of Connect Entertainment, has over 30 years experience in the entertainment industry. From its conception, Connect Entertainment quickly grew from an events and talent agency to a special events and global auditions management business. Testro has established an exclusive selection of global clients, including McDonalds, Universal Studios, FOXTEL, Royal Caribbean Cruise Lines, Village Cinemas, Mushroom records and Frontier Touring, staging events everywhere from Las Vegas to Mt. Buller.
By Emily Newton-Smith of Dance Informa.