There are multiple pathways to fulfilling your dance goals, and with the right guidance and training, you are sure to get there with a curated path of your own.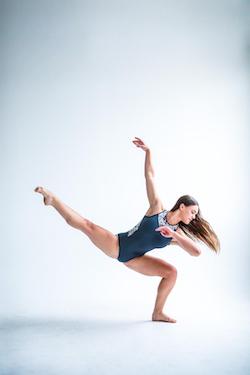 Maddison Bowyer is one of those unique dancers who maintains the ability to place equal attention toward both her dance and academic studies. Having been a recipient of a $30,000 scholarship to the Queensland University of Technology (QUT), she will be undertaking a Bachelor of Fine Arts (Dance Performance) this year. This degree is reputed for preparing Australia's future dance artists and challenging aspiring dancers who are passionate about a career in dance. The course is combined with intensive full-time dance training and a university academic program, offering access to professional global networks and secondment opportunities to major Australian companies and organisations underpinned with real-world learning.
So what is a curated path? The answer; an implemented process that drives progress in order to achieve your goal. Reputable dance schools will enable this for you. Bowyer commenced her training at the age of three with Teresa Geraghty at North Balgowlah School of Dance – located on Sydney's Northern Beaches – and has remained there throughout her training. The school has been providing excellence in dance education for more than 23 years. Geraghty is a sought-after teacher, and along with directing her own school, she has run workshops in London and Regional NSW. Her aptitude in connecting, inspiring and educating students is certainly a unique strong suit, especially when it comes to driving progress. As a fully qualified teacher with the Royal Academy of Dance (RAD) and the Imperial Society of Teachers of Dancing (ISTD), she believes in encouraging each and every student to achieve their potential, and it is for this reason, she retains her students for the duration of their training and school life.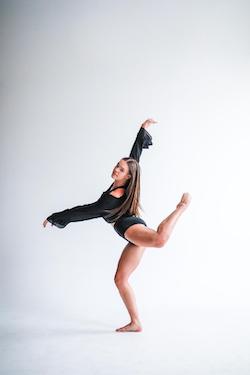 Having studied RAD ballet (Advanced 2) and ISTD modern, contemporary, jazz and tap, "Maddison's hard work and determination has led her to achieve the best of herself," says Geraghty, allowed her to receive 99/100 for her ISTD Modern exam, and a scholarship to QUT.
However, these big results didn't come easy. "A challenge I have faced would have to be balancing both school and dance," Bowyer notes. "I have a love for both, so working out a way to stay on top of my school work, whilst also achieving my goals in dance, was tough."
In 2019, she completed her HSC, having studied economics, business studies, PDHPE, Dance, Advanced English and mathematics. "I received 'All Rounder' recognition for my HSC results (meaning I gained a mark of 90+ in five or more subjects)," shares Bowyer. "For HSC dance, I also received call back nominations for both major study performance and core performance." This is an achievement for a student whose work is considered of an exemplarily high standard. Continuing to pursue her goals and work hard at both school and dance has "helped me to improve in both areas greatly," Bowyer adds. "They are a complementary pair."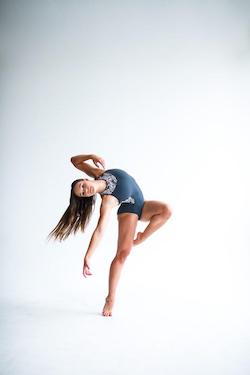 Having faith that hard work will pay off – even when things don't work out the way you planned, or you don't improve as fast as you'd hoped – can also be a challenge. But this is where the underpinning factor of having good guidance comes into play. "Miss Teresa always taught me that making progress is a process," Bowyer adds, "and in order to properly achieve a goal, it just takes time and patience" – very sound advice, applicable to many other areas in life.
Excited to commence at QUT and apply this philosophy, Bowyer aims to continue her academic goals, which includes a future economics degree and training to further develop her technical abilities. "I hope to learn how to truly let go of movements, become more fluid, and learn how to safely and artistically move like a contemporary dancer." The end goal, "to join a world-renowned contemporary company and, hopefully, one day travel around the world performing in shows."
So be inspired – practice really does makes progress, and patience is key. Assess your goals and implement a process and pathway that enables you to develop and achieve your desired outcome.
By Renata Ogayar of Dance Informa.