All Abilities Cheer and Dance (AACD) has launched as the only cheer and dance school in South Australia to offer inclusive, all-ages dance classes for people with disabilities and additional needs. AACD is catering for Adelaide's growing number of people with disabilities, who need interaction now more than ever due to COVID-19.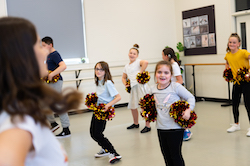 AACD opened on July 20, and is dedicated to bringing together people with disabilities to express themselves through the fun and creative world of cheerleading and dance. After the success of Lifetime's series Dance Moms and Netflix series Cheer, it is time all people were given access to this sport.
AACD is the only studio in South Australia that offers recreation, competition and online cheer and dance classes, under the one roof, solely for people of all ages with all types of disabilities. Each class has a parent/guardian/carer viewing area. AACD has three locations: Henley Beach, Hawthorn and Modbury Heights. AACD is run by Alana Giaccio, or Miss Alana, as her students call her.
AACD is also affiliated with Special Olympics Australia; this could put Adelaide residents on the national or international stage. AACD's goal is to one day compete at the International Cheer Union World Championship (ICU Worlds) in the Special Olympics section in Orlando, Florida.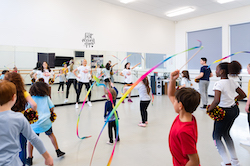 Dance can improve a person's balance and proprioception, spatial awareness, visual stabilisation, musicality, teamwork and communication skills.
During the current climate, the routines of many people with disabilities have changed significantly. Adaptations and new opportunities are in demand. In addition to weekly classes, AACD can travel for workshops at schools and day option programs. It currently provides fortnightly workshops at Adelaide East Education Centre in Paradise.
AACD also runs a program called Perform-Ability. Perform-Ability is a unique and fast-growing dance program that began in 2009, and operates in eight locations in New South Wales. Perform-Ability classes will offer something for everyone who has a passion for dance, with each class individually tailored to suit the abilities of its students. AACD is the first studio to bring this program to South Australia.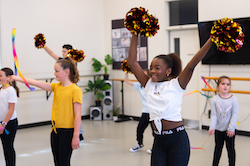 "Dance is a great way to build self-confidence and communication skills, while making friends," Giaccio says.
Miranda Hayman, founder of Perform-Ability, adds, "Some of our students use dance to help them achieve specific goals, such as managing anxiety and staying fit. Goals can be achieved in many ways, and you don't have to stick to traditional therapists or therapies to achieve them."
AACD parent, Prue (37, Ingle Farm), says her daughter Gen always benefits from dancing with Giaccio. "Gen adores dancing with Alana. Alana is intuitive to her needs and always makes the experience fun for Gen as she learns new skills."
Special Olympics parent Carly (45, Woodcroft), notes that Giaccio interacts positively with her daughter Elke and the other participants. "It is clear she has experience and expertise in working with people with disabilities and has built a caring and nurturing environment."
AACD recently received a $2,000 grant from the City of Charles Sturt to adapt and deliver their classes under the COVID-19 guidelines.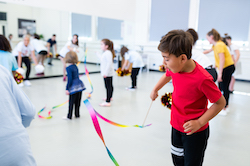 AACD will be competing at the Australian All Star Cheerleading Federation's (AASCF) State Championships in the Special Ability section in Adelaide in September. AASCF is a mainstream competition with a Special Ability section.
AACD has many upcoming performances in 2020, including performing at the Adelaide Entertainment Centre in a charity performance called Can Dance for a Cure in November.
AACD is not a registered NDIS service provider. However, participants may be able to claim for their dance classes through their NDIS plan if it is Self or Plan Managed under Core Supports or Capacity Building. If participant funding is approved, this will be a major breakthrough for them being able to access a unique service.
For more information on All Abilities Cheer and Dance, head to www.allabilitiescheeranddance.com.