Australian and New Zealand dancers had a very rare treat at the recent International Ballet Workshops (IBW) Winter series. IBW is known for bringing elite teachers from all over the world to its twice yearly workshops, and its most recent series was no exception. Elizabeth Walker (former New York City Ballet dancer and current Ballet Academy East faculty member) joined the IBW team to immerse Australian and New Zealand dancers in Balanchine style and technique, in an incredible learning experience.
Dancers took part in the three-day workshops across Brisbane, Melbourne, Perth, Auckland and Sydney, taking classes in classical ballet, pointe/pre-pointe, body conditioning, contemporary and repertoire. With the careful instruction of Walker, advanced and intermediate classes focussed on learning the history, style and intricacies of Balanchine technique, achieving stunning results. Junior dancers were treated to classes from established and beloved Australian teachers Jane Inglis-Keen and Iona Marques.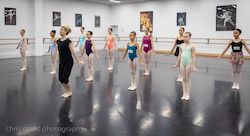 "It was amazing," expresses Melbourne student Siobhan Cooper. "I learnt lots about the Balanchine style, and the teachers were fantastic. It was a great experience, and I came away with new knowledge, helpful advice, new friends and an eagerness to participate in another one."
Although the focus of IBW is not on prizes, there were some awards given over the three weeks. One dancer from each level in each city was awarded the Capezio Most Exceptional Attitude award. Those dancers were:Alexia Johansen, Julija Ruzic and Layla Kruger-Howell (Brisbane); Siobhan Cooper, Mantraa Rane and Addison Barber (Melbourne); Alana Vince, India Fisher Carys Stoneman (Perth); Jadyn Arriola-Bagayas, Hilda Xu and Elina Ogawa (Auckland); and Alexandra Ross, Olivia Wilkinson and Emma Higginson (Sydney).
Similarly, one dancer from each level in each city was awarded the Bloch Most Outstanding Young Artist. Those dancers were: Myah Gadd, Hannah Saito and Lilly Marleen Mitbauer (Brisbane); Zhi Hua Hong, Matia Ingrey and Grace Costigan (Melbourne); Isabella Smith, Isabella Lockyear and Morgan Whitnell (Perth); Louis Ahlers, Summer Campbell and Aliza Song (Auckland); and Emily Jones, Kate Forster and Estelle Wong (Sydney).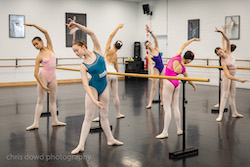 As well as giving students the chance to learn from world-class teachers, IBW develops international connections for Australasian students, with each guest teacher bringing unique opportunities. In this case, Walker brought opportunities for students to study on scholarship at Ballet Academy East in New York City, at either the August Intensive or full-year program. The dancers awarded these scholarships will be announced soon.
Details of the Summer 2020 Series have just been announced, with exciting news of two international guest teachers at the next workshops: Russian-born, Munich-based international principal artists Katherina Markowskaja and Maxim Chashchegorov.
Summer 2020 Series Tour Schedule:
Sydney: January 4-6 or 8-10 at The Conlan College
Auckland: January 13-15 at Wellesley Studios
Brisbane: January 17-19 at Promenade Dance Studio
Melbourne: January 23-25 at Melbourne Academy of the Arts
Perth: January 28-30 at The Perth School of Ballet
Visit www.ibwdance.com to register and view full details.