When David Hallberg returns to perform with ballet luminary Natalia Osipova in Pure Dance at the Sydney Opera House, it caps a remarkable comeback.
For Hallberg, it is a chance to reunite with Osipova after forming what is considered one of the premier dance partnerships worldwide which was formed during their time as principals at the Bolshoi.
It's also a return to the country where he arrived in a desperate bid to continue his career after being devastated by a potentially career-ending ankle injury.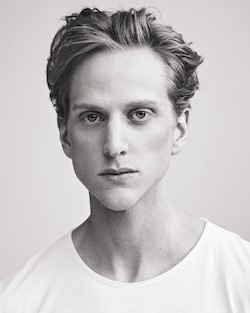 Pure Dance demonstrates the ongoing resilience and maturity of Hallberg, as both he and Osipova come together again to distill and explore the magic of their partnership through a suite of dances, including the new choreographic work by Alexei Ratmansky, Valse Triste.
Hallberg spoke to us about how coming back from the brink of retirement due to a devastating injury was not simply a return to his past glories, but required a complete physical realignment of his body as much as a maturation of his artistic sensibility and love of the art form.
Hallberg speaks about his decision to work with the renowned Australian Ballet physiotherapy and rehabilitation department after talking to Australian Ballet friend and dancer Brooke Lockett and Head Therapist Sue Mayes. His decision to book a one-way ticket to Melbourne was an act of desperation and the final roll of the dice to save his career.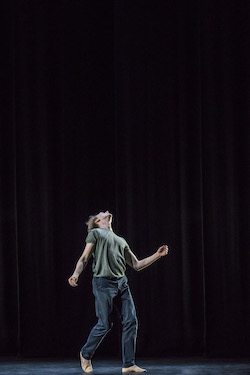 "I was always aware that the Aussie Ballet physio team was one of the best in the world," Hallberg reveals. "I felt as though I had considered all options, so this was my last effort to regain a dancing career. I didn't mean to give them pressure, but through the experience and working together, they rose to the task and re-formed me as an athlete and as an artist."
The arduous 14-month long rehabilitation process was unique, in terms of the physical rehabilitation being integrated into the artistic performance of The Australian Ballet's season. Artistic Director David McAllister explains why Hallberg's rehab was so long. "Sue was always confident we could get David back on stage," says McAllister. "But this was a big responsibility for us to take on because he is a bloody megastar. He basically had to rethink everything he did, which is weird for such a natural dancer. A lot of dancers would not be able to cope, but David never wavered."
Hallberg explains the realignment process. "To dance again, I was required not only to realign my entire body, but I also had to rethink my entire artistic input. The whole experience changed me. So when I came back to the stage, I felt like more of a humble artist, discovering what is most important between myself and the art form, and to shed what wasn't."
His newfound sense of humility was combined with a deep gratitude to his art form, and the profoundly transformative nature of the stage which he considers a sacred space. The acid test of his rehabilitation would be his performance as Franz in The Australian Ballet's Coppélia, where after the curtain calls and his meditation on the empty stage, he spontaneously "clasped my hands and closed my eyes and bowed," he says.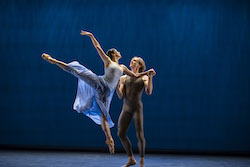 He continues, "It was a gut reaction. I don't pray, but I was so grateful to the stage for allowing me to be on it again. I didn't need to see a video of the performance, and I knew I still had so much growing to do to get my stage legs back, but in that moment, it didn't matter. All I could do was show my deepest gratitude."
He further explains that his artistic development involved a shedding of his egotistical ambition, replacing it with a sense of dedication. "I remain dedicated to this art form, dedicated in more ways than just being a dancer. My ambition is my fulfilment as an artist, but also to the betterment of this art form that feeds dancers and audiences alike. Ego can be a good thing, something that makes you realise your place in the world, but when ego equates to entitlement, that's when the rot seeps in and that is what I check at the door!"
While many professional dancers have a life trajectory that is defined by their employment opportunities and can often read like an employment CV, Hallberg's character arc reads more like a dramatic Hollywood biopic of the rise, fall and comeback of a quintessential American story.
His memoir, A BODY OF WORK: Dancing on the Edge and back, was, he says, "my message to readers about the dedication, hardship, doubt, love, devotion, blind calling and the perseverance it takes to be where we demand ourselves to reach as artists. It takes full commitment, in all its highs and all it lows. I chose to be brutally honest in the book about my internal striving toward my definition of excellence."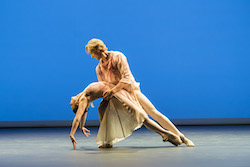 Hallberg's return to the stage wasn't just a return to the limelight but also an opportunity to reconnect with some peak experiences with his new found physical and artistic sensibilities. He talks about how his connection and partnership with Osipova during his time at the Bolshoi was addictive, and outlines how their partnership was an "ultimate experience."
Pure Dance has allowed him to reconnect with Osipova, as well as to explore the chemistry and nuances of their connection in a work that was specifically commissioned for them.
He marvelled a little on the mystery of their partnership. "Our connection is what sets us apart. Physically speaking, we are very different, but emotionally, we balance each other and create an atmosphere to feed off of each other. Our energies bounce back and forth from one another, which in turn creates spontaneous results."
Natalia Osipova's Pure Dance runs 27 – 31 August, at Sydney Opera House, Drama Theatre. For tickets and more information, visit www.sydneyoperahouse.com/events/whats-on/dance/2019/natalia-osipova-pure-dance.html.
By Elizabeth Ashley of Dance Informa.