Popular preschool dance series READY SET DANCE has returned to Nickelodeon this month with a second season packed full of new songs, signature dance moves and fresh new faces.
The newly formed Kid Crew for season two includes the return of Hunter Leitch and Rome Champion, alongside new face, Jada-Lee Henry from Victoria.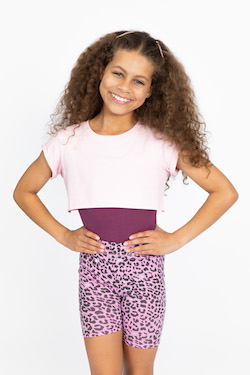 "I wanted to be a part of READY SET DANCE because it was such an amazing environment," shares twelve-year-old Jada-Lee, who's known for her versatility and distinctive hair. "It is just such a great opportunity and such an amazing and fun show!"
Fifteen-year-old Hunter from the Gold Coast adds, "READY SET DANCE was just so fun because it was with people from all over Australia coming together. It was just so inspiring to dance with everyone."
The Kid Crew was selected to represent many different genres in the dance industry, as well as many different cultures and ethnic backgrounds, as the Australian show has now gone international!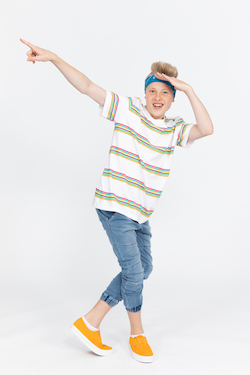 Commercial dancer Hunter, known for his breakdance tricks, is clearly excited about the show's new worldwide reach, saying, "I have a few friends in Ireland who now watch the TV show. I have also had kids from the Philippines reach out to me and talk to me about the show. That is just mind-blowing!"
Thirteen-year-old Rome from Sydney is also ecstatic at the show's international success. "I am blown away. I did not think it would come this far. I am so excited. Just, far out!"
The season two dance team includes strong commercial dancers, ballet technicians, samba champions, tap specialists and hip hop artists, alongside some comedians and big personalities.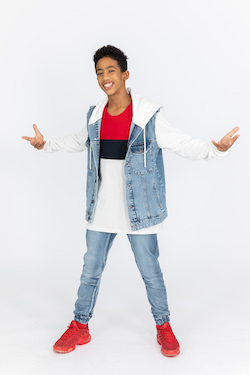 "I liked the different diversity, with jazz, hip hop and all kinds of styles. It was just really cool to be a part of that," says Rome, who's known for his hip hop and freestyling.
Jada-Lee agrees, saying, "The best part is to see all the different dance styles. No one is the same. They are all different, and it is so amazing."
There's no denying the magic that is created when all the kids dance together, entertaining a new generation of dance lovers.
"It's great to get younger kids up and moving and to inspire them," explains Hunter.
"I feel like it is really important to have young kids dance," adds Rome. "I feel like it's important that they know how to move their body, try different styles of dance and get really active."
And who better to foster a love of movement than these three passionate dancers?
"I love dance so much because I get to express myself," says Jada-Lee. "Whenever I am dancing, it is my happy place, and I just feel so free. There are so many amazing people involved with dance, and I have made so many friends from it."
So what's the ultimate goal for these young television stars?
"Doing television and working on that side of the industry was really fun, but I think my ideal goal would just be to inspire people and make people smile and enjoy themselves," says Hunter.
READY SET DANCE was created by Jade Barnes, Belinda Agostino, Natalie Ettingshausen, Glenda Yee and Priscilla Severino after the five studio owners identified a gap in the preschool dance market and decided to write an innovative class-based dance program for the age group. Five years after its inception, READY SET DANCE is currently licensed to over 230 dance schools around Australia and New Zealand. The TV program premiered in January 2019, ranking as the no. 1 Subscription TV program (excluding live sports/movies) amongst children 0-12.
READY SET DANCE season two is on weekdays at 8:30am and 10:00am on Nick Jr. (Foxtel #703 & Fetch #253) and is also available on the Nick Jr. Play App.
By Deborah Searle of Dance Informa.