The future is looking bright at West Australian Ballet. As well as dazzling programs in the capital and internationally, the company has a regional engagement program that will bring participatory programs across the state, and it has had continued growth since 2012. It is at this exciting time that Sherry Duhe takes over as Chair of the board.
Duhe says she is committed to enriching the lives of all Western Australians through dance and has a personal passion for demonstrating the value of the arts in building a vibrant society. "Over the years, I've learned that the most vibrant cities have a strong arts culture and companies like West Australian Ballet, that lead the way in innovation and performance standards, drive this culture," she says.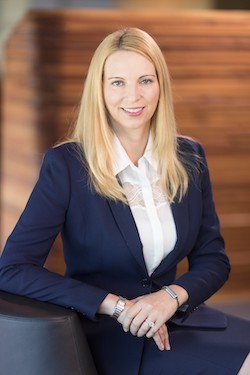 Duhe grew up in Louisiana and studied in the US, as well as in France. She has worked in senior roles in finance in many multinational corporations. She is currently Chief Financial Officer and Executive Vice President of Woodside, and commences as the State Ballet Company's Chair on 26 August, after the retirement of Dr Robert Edwardes.
The #metoo movement has increased attention on gender equality in all the arts. In dance, it is notable that mainstage companies routinely program over 70 percent of work choreographed by male artists. Women on boards is frequently proposed as one strategy to increase women in the coveted roles of creative leadership. But Duhe says in leadership, gender is neutral.
"Our retiring Chair, Dr Robert Edwardes, was exemplary in establishing gender equity on the Board," says Duhe. "As the current Chair and lead for governance practices at West Australian Ballet, we simply need to have a fair outlook on the best person possible for each role, but having a goal of diversity is a well-proven way to foster new and different ideas."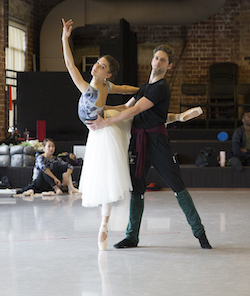 She adds, "I feel very honoured to be the first female Chair of West Australian Ballet, but the company has a strong history of female leaders, including current Executive Director Jessica Machin and founder Madame Kira Bousloff."
The board is looking to support the company in ambitious programming in 2019 and beyond, including performing more shows, growing the number of dancers from the current 37 and continuing international touring.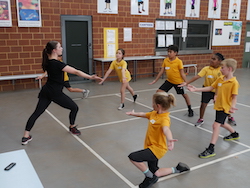 "Our Access and Education programs have also recently received funding from Lotterywest to deliver our Pilbara and Goldfields Regional Engagement Program in Kalgoorlie and Port Hedland for the next three years," Duhe explains. "This is an exciting new chapter in West Australian Ballet's regional engagement, as it brings together local government, corporate partners and local regional organisations to build arts capacity for people living in regional WA. This program will see activities, events and performances developed in collaboration with key regional stakeholders including schools, libraries, young dancers and dance schools, and local indigenous elders and artists. Through this program, the hope is to connect more people to dance and their own dancing bodies, expressing themselves through movement."
West Australian Ballet currently have a production of Giselle on at His Majesty's Theatre, Perth. For more information or to book tickets, visit waballet.com.au.
By Tamara Searle of Dance Informa.