Aspiring choreographers have a new resource: an introductory handbook on choreography by Kate Flatt. Flatt is a choreographer, movement director and teacher. She has choreographed for theatre, music theatre and feature film. "I am passionate about working with dancers to create and communicate dance as a theatre art form," she explains.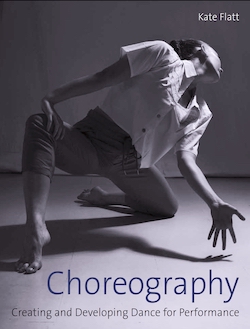 Choreography: Creating and Developing Dance for Performance is her first book. It would suit the young or apprentice artist, dancer or chorographer, and those teachers who are guiding young artists. Flatt says that she had been "gathering material on choreography, tasks and concepts across quite along a period of time and was ready to commit to writing" when she was offered the opportunity to write. The book begins with an overview of the history of the practice of dance and choreography, which looks at the role of the choreographer in the history of western dance. It covers aspects of other collaborators involved in the process of bringing dance to performance, including the dance notator and the producer, and features insights from the points of view of different professional choreographers.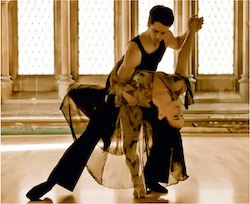 "The book draws on over 25 years of teaching choreography, which has been a way to find out which creative tasks help students to grow in understanding and developing their creativity through practical experience," says Flatt.
Flatt's experience comes through in discussion of practical elements of choreography – process, research, source materials; and basic activities and tasks to get started in improvisations. Flatt looks at context and performance space, and directionality and questions on how to stage the material created. The texture and dynamics of music and the possible relationships of music to the dance are also considered, as well as strategies for making solos, duos and group dances. There is a useful section on how to offer feedback. These practical sections would be a useful handbook to have in the studio for those starting out or who are exploring processes for making dances.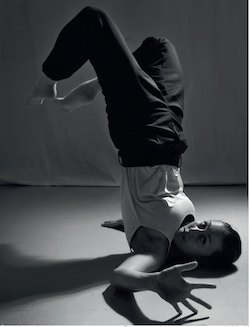 In the book, Flatt talks about remaining connected to your passion whilst making dances. Flatt reflected on what she was passionate about: "I value the work of choreographers, theatre makers and performers who generate an emotional response in their audience – as well as the way dance as living material arrives on stage."
You can find out more about Kate Flatt at www.kateflatt.com. To purchase Flatt's Choreography: Creating and Developing Dance for Performance, click here.
By Tamara Searle of Dance Informa.