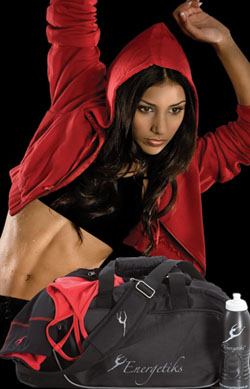 Win a $200 Shopping Spree at Energetiks.com.au!
Energetiks is a company for, and about Dancers. 
Every dancer is unique so Energetiks' design team create an extensive variety of stylish products to offer individuality. Dancer's are perfectionists so Energetiks creates innovative dancewear that supports the dancer striving to be the best.
Energetiks understands the grueling physical demands on a dancer and chooses the ultimate in technologically advanced Australian performance fabrics.  Energetiks fabrics feature treatments specifically designed for the dancer with moisture managements and antibacterial properties to conserve energy, enhance performance, endurance and recovery. Whilst you dance the fabric is working with you and for you.
Choose from the latest designs in dancewear, active wear, foot wear, dance fashion, bags, accessories and more…
TO WIN:
Just email info@danceinforma.com and tell us why you LOVE ENERGETIKS!
Make sure to include your full name, date of birth and address.
Visit www.energetiks.com.au to check out the latest dancewear and foot wear for men, women and children.
Energetiks YOUR dancewear company……
NSW Permit Number: LTPM/09/00769 CLASS: Type B
Competition opens Oct 3 2010 and ends Nov 30 2010 at 9:00am EST. 1 winner will be notified by email and given the appropriate code from Energetiks to purchase products online at www.energetiks.com.au. If the winner does not acknowledge receipt of winning email a second chance draw will be conducted on Dec 10 2010 at 9:00am EST. All entrants who are not a subscriber to Dance Informa will be given a free subscription. All subscribers can unsubscribe at anytime by emailing subscribe@danceinforma.com with subject: unsubscribe. Winners will be published at www.danceinforma.com after they are announced.