Some things are too good not to be true. That two of the country's flagship dance companies, near neighbours geographically, should find ways to work together seems obvious. Thus, when Bangarra Dance Theatre approached Sydney Dance Company to see if the company would like to have two young indigenous dancers spend a term with its Pre-Professional Year (PPY) group, the answer was immediate.
As Sydney Dance Company's Head of Training Linda Gamblin reveals, "We do get indigenous dancers audition and getting into the course, but to have a company like Bangarra wanting to partner with us for more training for their dancers, yeah, I just jumped at the chance. It didn't take long to get approved."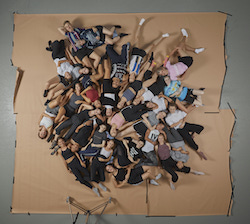 When the 2020 PPY cohort gathered at the company's Ultimo HQ last month, they were joined by two NAISDA-trained dancers, Edan Porter and Maddison Paluch. Both are attached to Bangarra, although not guaranteed contracts, and the added mentorship that the PPY program offered was identified as being of significant ongoing value. The "high challenge, high support" environment, with its focus on pragmatic "industry survival" skills, is predicated on preparing people to navigate the many uncertainties of a dancer's working and artistic life.
"It's an honour for Bangarra to come to us and ask us if we were interested in taking some of its dancers for one term," Gamblin reiterates. "Usually, you have to commit to a full year, but we found that there was a lot of excitement with our artistic staff for this. It's kind of recognising what we do in the Pre-Professional Year. Things like creative skills, emotional intelligence and the maturity to collaborate in a creative environment, offering ideas confidently, being professional more immediately, rather just staying in that younger mindset of training."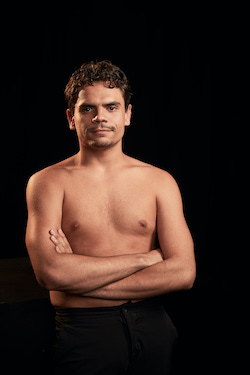 For Porter (a Gomeroi descendant) and Paluch (a Wiradjuri woman), their 10 weeks with Gamblin and company at Sydney Dance Company is, in a way, a recognition of the risks inherent in the arts. "They just came from training, so the thought of even more training could have thrown them a bit," Gamblin acknowledges, "but we also look at how they can survive and maintain confidence as people who maybe are on the cusp of joining Bangarra. We don't know if they're going to get that gig, and so a lot of the work we're doing is helping them find their calling in the industry and believe in themselves whether they get the gig or not."
Conversely, the alliance with Bangarra and the arrival of Porter and Paluch brings great value to Sydney Dance Company. As Gamblin attests, "We live in a country of indigenous dancers, and I love working with choreographers who know their land and their language and can share that with the greater community in Australia. We're just really privileged to have dancers with us who have heritage with the land we're dancing on."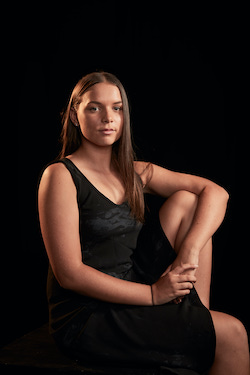 Furthermore, she argues, the broader Australian dance community has the opportunity to share the enormous cultural and creative resources of First Nation lore and practise. "It's wonderful to connect with that and to be humble enough to say, 'Gosh, we really do not know everything,' and we'd really like to explore more of this."
Reflecting on the presence of "Maddie and Edan" in the 2020 PPY cohort, Gamblin expands, "Having two dancers from Bangarra, even with the cultural differences, they're realising that we're all in the same boat. It doesn't matter whether you've had masses of classical ballet training or a massive amount of cultural and contemporary training, like they've had; we're all in this together. We actually all learn so much from one another."
Although this is the first such collaboration between the two Sydney-based companies, the early signs would indicate that the arrangement may well be ongoing. Looking at it from the outside, that would seem to make a great deal of sense.
By Paul Ransom of Dance Informa.