After being named a finalist in August, the Victorian Dance Festival has now won the recognition of being named the Best Cultural, Arts or Music Event in Victoria for 2016 by the Australian Event Awards.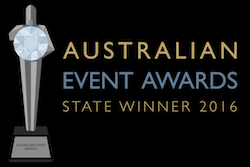 The Australian Event Awards is the only awards program to recognise great events and achievements not only in their field or sector, but amongst the best across the entire Australian events industry. Categories are open to all Australian events and event professionals regardless of event size, type, location or association membership. With a category for everyone, the Awards are all-inclusive.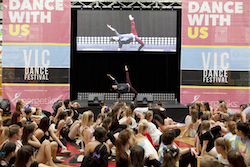 No other Australian events awards program provides such industry-wide recognition in true reflection of the breadth and strength of the industry. Now Victorian Dance Festival has been recognised as one of the top events being offered in its state.
Held in Warrnambool this past March, the Victorian Dance Festival hosted over 2,000 dancers from all over Australia.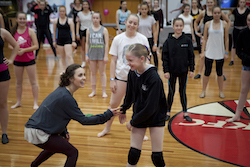 Festival Founder and Director Kate Meade said, "I am in complete shock! This is such an incredible moment for dance! 2016 was such a special year. Thank-you's must go to the team that work tirelessly on the event, the businesses that support us, and the dance studios, teachers, students and parents that love VDF."
The 2017 Victorian Dance Festival will be held March 17-19 at the Melbourne Town Hall. Tickets are on sale now. Visit www.victoriandancefestival.com for more information.
The full list of National and State Winners for the Australian Event Awards can be found at www.eventawards.com.au.
Photos by Belinda Strodder, courtesy of Victorian Dance Festival.