By Rebecca Martin of Dance Informa.
You're about to finish dance classes for the year and your summer break is around the corner. Weeks or even months of sunshine and relaxation await you, but while the summer break is a great time to rest your mind and body, it is also a great time to recharge your batteries and get inspired at a dance summer school. Whether you are looking to travel and challenge yourself by taking class with some great teachers or just want to keep up your fitness so you can start the new year in top shape, there is a summer school for every dance student.
To accompany Dance Informa's popular Summer School Guide, we have put together some tips to help you choose the right summer school for you. 
Money
Particularly if you are thinking of travelling to another city or interstate, it's a good idea to put together a budget. The cost of summer schools varies depending on the school and duration, so make enquiries with individual schools and find out the costs. Ask if any scholarships are available and apply for them prior to attending, if possible.
Factor in the following additional costs:
Daily commuting such as buses or trains

Lunch and snacks

Dancewear – do you have the right shoes, clothing, etc?

Accommodation (if you are staying away from home)
Time
How much of your summer break do you want to spend dancing? There are summer schools that run from a couple of days to a couple of weeks. If you haven't yet started full-time training then think about whether your body can handle dancing all day every day for a week or two. If you're already a full-time dance student, perhaps you could benefit from cutting down your workload for the summer and just spend a few days with some inspiring teachers?
Challenge/Experience
What do you hope to gain from attending summer school? Would you like to train with teachers that challenge and inspire you? Do you want to just stay in shape before regular classes resume?
Figure out what you hope to achieve from summer school and that will assist you in selecting the right programme for you. 
Also, be mindful of your level of training. While it might seem like a good idea to apply for the advanced class to stretch yourself, if you aren't up to speed with the other dancers you will probably not enjoy yourself and may even do yourself an injury. Stick with what you know. There are worse things than standing out in class because you are excelling!
Style
If you're a ballet student there probably isn't a point in going to a hip-hop summer school unless you want to branch out and diversify your skills! Find out what styles of dance each summer school offers and select a programme that suits your needs and abilities. Some summer schools are affiliated with certain choreographers, teachers and companies that have their own philosophy and style of dance. Check out company and school websites, research teachers and the careers of former students to help determine where you will benefit most over summer.
Friends
It can be a little daunting to attend classes in an unfamiliar place with people you don't know. Consider getting a group of friends together from your dance school and sign up for a programme together.
Some of your best memories will be of travelling with friends and dancing all day in an exciting new environment, so make the most of it!
And if you can't find any friends to go with you, don't worry, you will make new friends that could last a lifetime.
Future
Would you like to attend the school as a full-time student in the future? If so, make sure you give a good impression. Wear neat clothing and appropriate footwear. Ensure hair is tidy and kept off your face. Most importantly, work hard, pay attention to teachers and be on time. 
If you are undecided about what kind of dancing you would like to pursue as a career, try a summer school that has different styles of dance so you receive exposure to as much as possible. This will help you find what you enjoy the most and allow you to talk to various teachers, experts and fellow dancers about your options.
If you are just attending summer dance school for fun, then don't stick with what is familiar. Try a new dance style, visit a new city and get out of your comfort zone.
Many summer schools accept participants by audition/application only so don't set your heart on just one school. Apply for many different programmes and then if you are successful you can pick the summer school that is the best fit for you.
Enjoy dancing this summer!
To check out Australia's hottest summer dance schools and pick one that's right for you, view the Summer Dance Guide.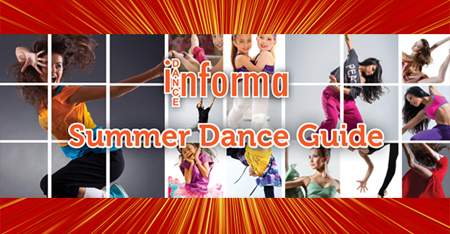 Photo (top): © Warrengoldswain | Dreamstime.com