NAB and The Australian Ballet are pleased to launch NAB Dance the Dream for 2011, a program designed to help young Australian dancers realise their potential through access to a unique training and learning opportunity.
Steven Heathcote and Lynette Wills, former principal artists with The Australian Ballet, will host five NAB Dance the Dream workshops for 250 dance students across the country.
In 2011, NAB Dance the Dream will visit Adelaide, Perth, Bendigo, Western Sydney and the Gold Coast and feature a series of master classes hosted by Steven and Lynette followed by a Question & Answer session for students to gain an insight into the life of a professional dancer.
NAB will also provide workshop participants the opportunity to win an exclusive dance experience weekend in Sydney to go behind the scenes and meet dancers from The Australian Ballet following a performance of Romeo & Juliet in December.
As an added incentive, dance schools with the highest number of NAB Dance the Dream entries in each State will win a $500 NAB Community Grant.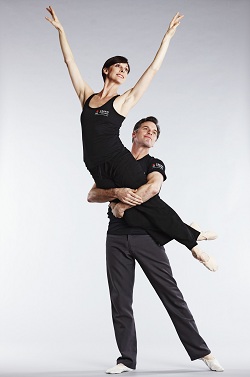 Lynette Wills, who has been involved in the program since 2008, said NAB Dance the Dream offered a great opportunity for Australia's dance community.
"Over the last four years, NAB Dance the Dream has taken ballet off the stage and into many local communities. I am looking forward to working with my former dance partner Steven Heathcote and building on the program's success in 2011," said Lynette.
NAB has been a partner of The Australian Ballet for seven years and during this time has invested in various programs to develop local dance communities around Australia. Kevin Ramsdale, NAB's General Manager Brand & Sponsorship, is delighted with the program's achievements to date.
"We are extremely proud of our longstanding partnership with The Australian Ballet and our joint commitment to assisting young dancers to reach their potential through NAB Dance the Dream," said Kevin. "The response to the competition is always overwhelmingly positive and we are pleased to make these types of opportunities a reality for Australia's dance community," he said.
Dance students aged between 9 to 16 years are eligible to enter. To enter, visit www.nab.com.au/ballet and in 50 words or less, describe what 'NAB Dance the Dream' means to you. Entries open on 18 July 2011 and close on 22 August 2011.