In ballet, everyone loves Giselle. This 178-year-old tale has love, betrayal, ghosts looking for vengeance and the ultimate forgiveness. Whether they are the world's top flight companies, premiere étoiles, regional companies or at the local dance school with star-struck aspiring ballerinas grinding away at their art, they all share the same passion to perform Giselle.
But what do you do when one of your male principals pencilled in to perform the highly demanding role of Albrecht gets struck down with a serious foot injury? This was the conundrum facing Western Australia Ballet (WAB) Artistic Director Aurélien Scannella and Artistic Associate Sandy Delasalle after Matthew Lehman succumbed to such an injury.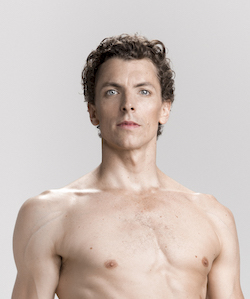 Do you cancel the season, or rush through the training and rehearsal of an emerging danseur and hope for the best? Instead, Scannella opted for a novel solution of sending an SOS to WA's two homeboys – The Australian Ballet's Director David McAllister and principal dancer Kevin Jackson.
WAB could then cast Perth-born Jackson to support and cover the highly technical and specialised role of Prince Albrecht with WAB Soloist Dayana Hardy Acuña as the effervescent Giselle.
Jackson's meteoric rise to fame saw him named principal danseur of The Australian Ballet in his mid-20s, having worked with world-renowned choreographers, including Jiří Kylián, Graeme Murphy, John Neumeier and Wayne McGregor. His rise was built on the foundation established at the Farrell Academy of Dance, where he started dance classes at seven years old.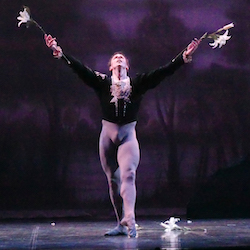 Scannella says, "While it's exciting to see Jackson perform in his hometown, the requirement of a cover comes through the need for more dancers in our world-class company. I'm excited to see Kevin returning to Perth in what was my favourite role as a dancer, Albrecht in Giselle. It will be the coming together of two of Australia's world-class dance companies on stage at His Majesty's Theatre, that ballet lovers and the uninitiated alike should bear witness to."
Although Jackson only performed in the first week of the season, his experience and presence made a huge impact on the WAB performing troupe.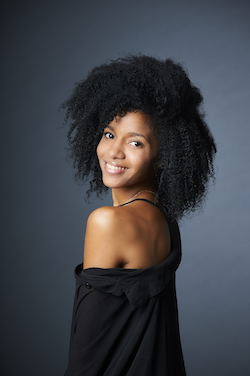 Speaking to Acuña, dancing Giselle to Jackson's Albrecht, his impact went beyond his technical ability. According to Acuña, Jackson was a quick learner. "I had seen him previously on World Ballet Day videos, but we had never danced together," she shares. "He arrived on the first Saturday of our season, and we rehearsed thoroughly in the studio on Monday and then on stage during a stage and piano rehearsal on Tuesday. Both Kevin and I had performed Giselle previously in the same roles, and while there were differences in choreography, the base was there to grow from. Kevin had also reviewed footage of our production and rehearsals, so we went quickly through the rehearsal process."
For Acuña, Jackson's presence lifted the whole troupe. "He is an incredible actor and dancer, but my favourite part was the confidence we shared on stage as we performed. After we started our rehearsals, we immediately knew that we'd work well together and knew our roles. We understood each other, and personally, I felt very comfortable and safe with him, which is a big thing for a dancer's confidence."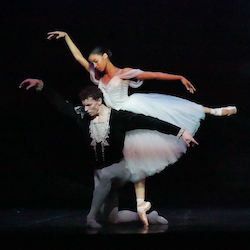 With this confidence, his presence was sensed amongst the audience, according to Acuña. "The audience seemed ecstatic; there was some loud cheering on Kevin's first entrance, and I think it overjoyed them to see Kevin and the two companies coming together."
The coming together of two world-class companies supporting each other allowed Acuña's dream to become a reality. "I had previously performed the role of Giselle. It was the first role I performed with The Joburg Ballet, and it's my absolute favourite," she says. "I find the role natural, and it's a beautiful ballet both to watch, perform and rehearse. The beauty of the role of Giselle, however, comes from your connection with Albrecht and the corps de ballet performing the Willis in Act II. From my experience, Giselle is my ultimate role, and amongst many female dancers, I feel it's theirs as well."
WAB's Giselle 2019 season has been critically acclaimed, and much of this is because of Scannella's decision to work with The Australian Ballet and "borrow" Jackson. As Acuña says, "I feel so happy and lucky to have performed Giselle with a magnificent partner in Kevin."
By Elizabeth Ashley of Dance Informa.