Lauren Peters (the producer who brought us Cry-Baby, High Fidelity and Rent) is thrilled to announce the stellar cast of the upcoming, ingeniously criminal musical, Catch Me If You Can. Award-winning choreographer Cameron Mitchell has been welcomed aboard as both choreographer and director for the production, which is based on the biographical hit film of the same name and starred Leonardo DiCaprio and Tom Hanks.
This is Mitchell's first major musical, so Dance Informa caught up with him to offer our congratulations and to ask him his thoughts on the accolade.
Congratulations on your role as director/ choreographer for Catch Me If You Can! This is a very exciting opportunity. Can you please tell us how this experience compares to your other recent work?
"Thank you so much! It is terribly exciting but also slightly terrifying. I have had a lot of experience choreographing and working alongside some amazing directors, but this time the buck stops with me. It's also a little strange, as I have always bounced ideas off the director and collaborated; this time, all I have is myself. It really is an extension of what I do as a choreographer. I love story-telling, and this time I get to weave the entire play. I have an amazing team with me, Steven Kreamer is my musical supervisor and my good friend Lisa Callingham is my assistant, so I still have people to bounce the ideas with."
Are there any choreographic influences (styles or genres) you will be drawing on for your work,  or will this be unique to you?
"I am continuously being influenced! I think it is imperative for any artist to be constantly learning and evolving. I am obsessed with the era of the 1960s, and this was a major part of why I chose this show. So I will be drawing on the feel of this period but, of course, making it my own. "
What has it been like to work with the cast members? Any exciting stand-outs?
"I am so lucky that I was able to assemble such a great cast. Every one of them has something special. I am thrilled with the cast we managed to assemble. It is so important with this story that we got the right combination of performers, especially with three leading men."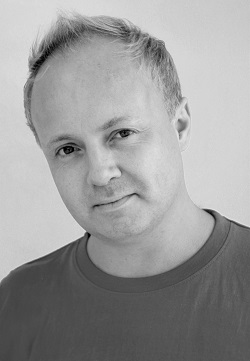 As a choreographer, how do you feel the stage/theatre industry is being respected and represented by dancers?
"There has been quite a bit of discussion about this lately. I started my career 35 years ago in a musical, and I went to an amazing dance school in Adelaide, where I learnt every style imaginable, as well as acting and singing. I wish more dancers were being trained as all round entertainers now. There are too many dancing schools that aren't training their students in enough styles. And too many dancers cannot sing or act because it's not being encouraged as much as it used to. I had a class of 30 the other day, and I asked who took acting or singing classes, and only two put their hand up. It's imperative that dance students get given the opportunity to learn so much more."
How are you envisioning Catch Me If You Can as directed by Cameron Mitchell?
"That's a good question! This is a story that I have been in love with for a long time. I loved the 2002 film, and I read the original novel years ago. I followed the development of the musical and saw it on Broadway, and now I can't believe I have the chance to tell the story my way. I really want the story of family and yearning for love to be the main focus. Yes, of course, we have big song and dance numbers, but I want the heart of the story to really ring true."
Is this a role you ever saw yourself in, and will this be the beginning of a new path? 
"I think it has always been a dream. I did my first professional musical at age nine and used to tell my mum that I had to go to all understudy calls because I was fascinated by the process. I was also fortunate to work with some great directors who taught me the importance of story-telling. Working on West Side Story where all the choreography has a part in the narrative and learning the Fosse vocabulary from Ann Reinking on Chicago really ignited my passion for one day being a director/choreographer. So, yes, I have been dreaming of this for a very long time."
How do you think/hope your work on this project may influence the industry for dancers and choreographers looking to leap to a director's role?
"Honestly, I hope that it encourages dancers to focus more on their acting and singing skills. We are in a precarious time at the moment in dance training where young dancers are being taught that just dancing is enough. If you continue to learn and become a triple threat, your career can continue for as long as you want it to. If I had only focused on my dancing and nothing else, I certainly wouldn't be directing!"
What do you hope is next for you? Where do you hope to see yourself in the future?
"Well, fingers crossed this show works out and I get to direct more. I still want to collaborate with other directors. I have been writing a show for a couple of years that I hope to get up and on the stage soon. I'll continue to teach as I also love inspiring others to follow this path. The theatre is my life, so as long as it will have me, I will do anything!"
Any words of inspiration for people hoping to follow in your footsteps?
"If you have a dream and you really love what you do. If you continue to watch, learn, ask questions and uphold your belief that your dream can become a realty. One day it will."
Catch Me If You Can will play from 19 July at the Hayes Theatre Company. For more information, visit hayestheatre.com.au.
By Jessie Krieg of Dance Informa.